Company

---
Kentmaster Headquarters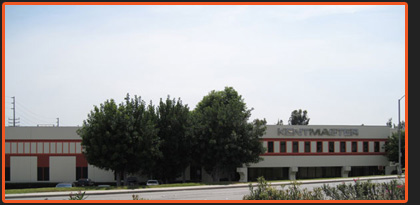 Kentmaster Mfg.
1801 S. Mountain Ave
Monrovia, CA 91016
USA

Phone: +1-626-359-8888
Fax: +1-626-303-5151
Email:

Sales at Kentmaster dot com



We have been providing the meat industry with quality-built carcass-cutting tools and saws for over 50 years. Kentmaster's CEO, Ralph Karubian, has been leading Kentmaster for over 30 years. The corporate offices and main manufacturing facility is located in Monrovia, CA. We operate overseas branch offices in Australia, New Zealand, Brazil, England, South Africa and Ireland. We are also represented by distributors and agents throughout the world.
Our Omaha, Nebraska branch handles sales and manufactures specialized equipment that is used in processing pork and beef heads. Complete offal byproduct systems can be custom-built in Omaha to fit our customers needs. This equipment includes pork stomach openers, European-style product washers and automatic intestine cutters. A complete line of vacuum carcass cleaning systems are designed, built and serviced from Omaha. These systems can remove internal fat, remove spinal cords, and, when used with steam and/or hot water, can remove carcass contamination.
The 'Vac-San' was a major breakthrough in removing fecal contamination and lowering carcass microbial bacteria plate counts. Kentmaster's research and development department is responsible for the design of industry-leading equipment in reliability and safety. We set the standard in price/performance offerings. Kentmaster invented food decontamination and sterilization equipment such as the Vac-San.
If you want to experience a worldwide support network of distributors to better serve your needs with industry-leading quality and constant innovation please visit our catalog of products and give your account representative a call.
Kentmaster Repair and Service Facility
Kentmaster Mfg. Co. Inc. full service and repair facility equipped for servicing and repairing all model Kentmaster electric, pneumatic, and hydraulic machines promptly and efficiently.
Please call +1-626-359-8888 to speak with our technical advisors to obtain shipping details and quotations.